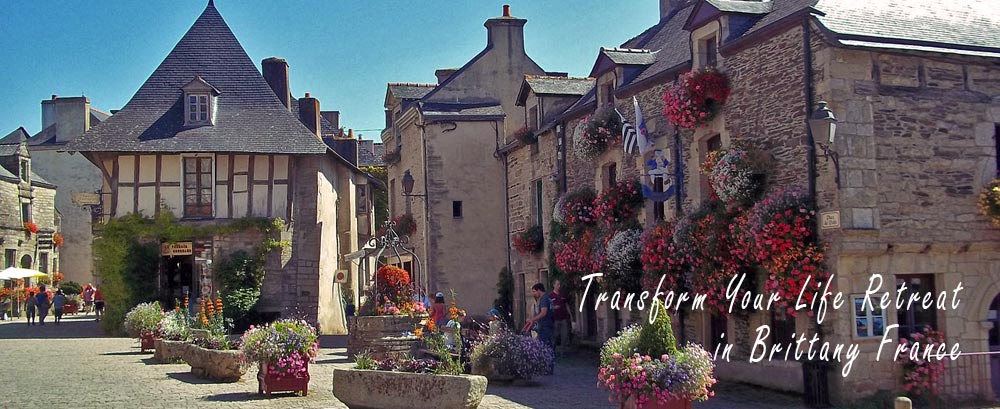 THIS RETREAT IS NOW FULLY BOOKED. KEEP AN EYE OUT FOR MORE!

Join Sue in June 2018 for her popular and highly successful 5 day all inclusive retreat.

This inspiring and rejuvenating holiday can transform the way you think and live your life.
Imagine spending 5 days in the peaceful countryside of rural Brittany, France gaining
powerful tools and life enhancing techniques that will enable you to live your best life
in every way.
Thursday, 21st June to Tuesday, 26th June, 2018.
Regardless of your current situation you can obtain the success you desire by following
Sue's highly effective and proven techniques.
Assisting Sue with running the Retreat is Fitness Expert, Denise Sargent who will take
you on local country walks (optional) and inspire you with her knowledge of health and nutrition.
Jenny Pearsall, who owns the farmhouse, will also be assisting as a fully qualified practitioner
of Energy Healing and Emotional Freedom Technique.
Location
The Old Farmhouse is located in the rural Breton countryside in Mohon, Brittany near the medieval ...
Read More
Wednesday, 11 July 2018 10:00
Our next dates to join the Sue Stone Foundation
are Wedneday 11th July and Thursday 12th July
OR
Thursday 6th September and Friday 7th September 2018
For all information and to apply please
click here

or email Natz at
info@suestonefoundation.com
Read More